EVA Light Knob Slim-long L
---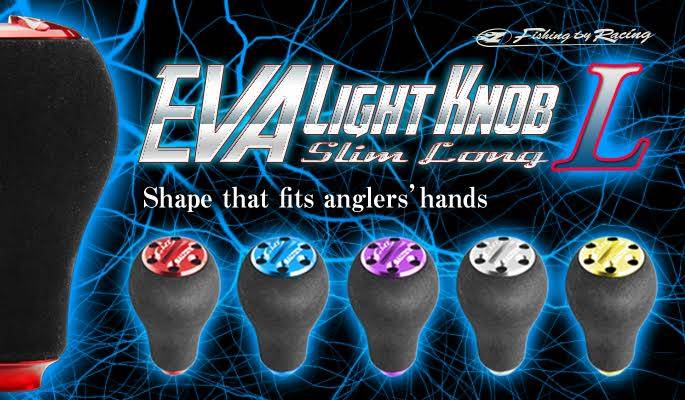 EVA Light Knob Slim-long L
The shape design based on the human engineering
Anglers are always touching the knob when fishing. ZPI believes that comfortable knob is essential to bring high performance in fishing. Producing numbers of different types of trial productions based on human engineering and tested by pro staffs, we were finally able to create the perfect knob, EVA Light Knob Slim-long. Using EVA material it has high gripping ability. Its unique shape makes it easier for fingers to hook on, enabling reeling without much power. This is the high performance knob suitable for any styles of fishing. This L type supports you in more powerful fishing situation.
Available in Red, Gold, Silver, Purple, Blue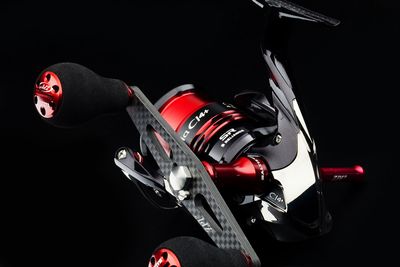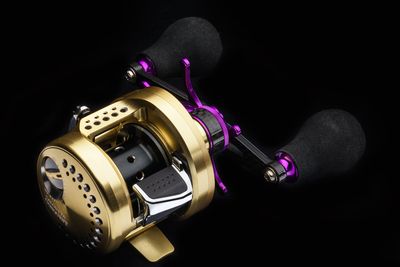 Spec
| Product Code | Weight | Color | Pcs/Pkg | Price (excl. Tax) |
| --- | --- | --- | --- | --- |
| EVA Light Knob Slim-long L | 10g | R B P S G | 1 | ¥3,500 |
Color: R = Red, B = Blue, P = Purple, S = Silver, G = Gold
Suitablity
Product Code
Main Suitable Models
EVA Light Knob Slim Long
- SHIMANO (All A changeable knobs except T-shaped knobs)
- Daiwa (All S-sized knobs)
- ZPI (All except handles for ABU without knobs) *1
*1 NOT suitable for ZPI handle for REVO (with "R" at the end of the product code).
Package Contents
Product Code
Package Contents
EVA Light Knob Slim Long L
- EVA Light Knob L: 1
- 0.1 millimeter shim for knob adjustment: 1
- 0.2 millimeter shim for knob adjustment: 1
- Shim for T-shaped knob adjustment: 1
- Replacement tool: 1
- Collar for Shimano (flat): 1
- Collar for Daiwa (thick): 1