Saltieva Eging Handle
---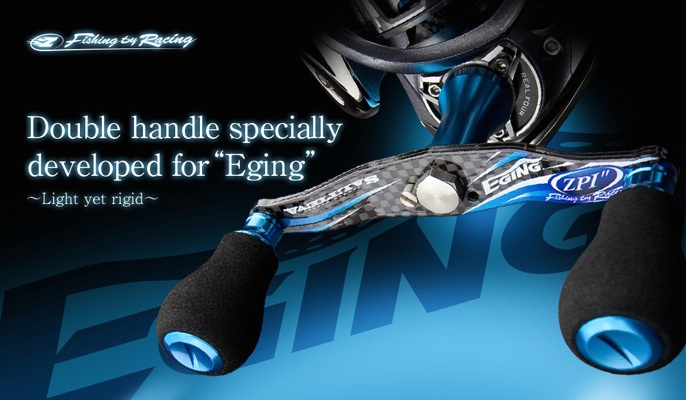 From shore to tip run
"Eging" is a Japanese fishing terminology. It's a kind of fishing method that use the basic tools for lure fishing with bait log instead of the lure. Eging is mostly used for catching squids but also good for octopus.

The 92 millimeters handle enables wide range of fishing from shore to tip run. The new model EVA knob gives you a great grip. Since we use stainless for handle shaft, knob shaft and handle nut, it has both the light-weight and high rigidity.
Available in Red, Blue, Silver, and Gold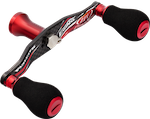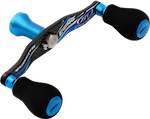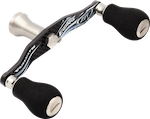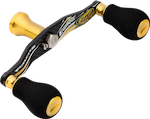 Light yet rigid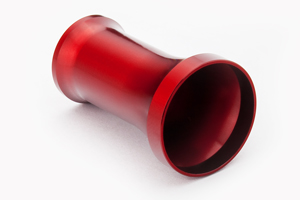 Using stainless material for shaft and nut, Saltieva Eging has the high rigidity. It often gets too heavy when using stainless looking for high rigidity, but not for Saltieva Eging. At ZPI, we tested this out several times to find the best design to make the axis as slim as possible for the lightness.
Materials and Design that avoid electrical corrosion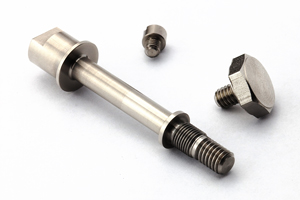 What we anglers worry when fishing in sea water is the electrical corrosion due to the salt water. We use high-rigid stainless material, which is less likely to make electrical corrosion, to boss shaft, handle shaft and handle nut.
The excellence of graphic carbon plate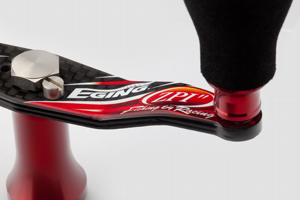 There is always big actions in "eging" scene and the spinning handle needs to be tough enough to take the big actions. This is why we use the carbon plate, which is high rigid but still has high sensitivity. We used the graphic carbon handle design popular for bait straight handle. With the design, it is not only beautiful in function but also beautiful by the look.
Round shaped knob specially developed for this handle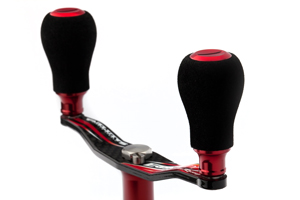 The round shaped knob is specially developed just for this eging handle, based on enormous amount of testing by the ZPI pro staff.
Corrosion? Not with the corrosion proof bearing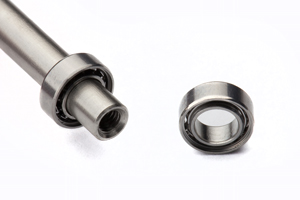 Inside of the knob you will find the BOUSEI (corrosion-proof) knob bearing. We include this part in this handle to enable high sensitivity and stable retrieval. You can feel at ease about sea water as it is corrosion-proof.
Spec
Product Code
Length
Weight
Color
Knob
Price (excl. Tax)
EGI10S
92mm
39.5g
R B S G
EVA Light Knob Slim Long
¥17,000
EGI09D
Color: R = Red, B = Blue, S = Silver, G = Gold
Suitability
| Product Code | Suitable Models |
| --- | --- |
| EGI10S | SHIMANO: 10 Stella 2000-C3000 series, 11 Twinpower 2000-C3000 series, 11 Biomaster 2000-C3000 series, 12 Vanquish 2000/2400/C3000 series, 12 Rarenium CI4 2500 series C3000 series, 10 Complex CI4 F3 F4 F6 series, 13 Complex CI4+ F4 F6 series, 10 Soare CI4 2000HGS, 13 Soare BB 2000HGS, 12 Sefia CI4+ C3000 series |
| EGI09D | DAIWA: 05 Exist 1003-2506, 12 Exist 1003-2506, 04 Celtate 1500-2506, 10 Celtate 1003-2506, 13 Celtate 1003-2506, 07 Lupias 1003-2506, 12 Lupias 2004-2506, 11 Caldia -2004, 11 Freemus 2000-2004, 08 Gekkabijin, 13 Easis 2004-2506, 08 Presso 1003, 08 Ignis 2004 |
Package Contents
Product Code
Package Contents
EGI10S
Handle: 1
EGI09D