AIR EPIC
---

- as comfortable as never before.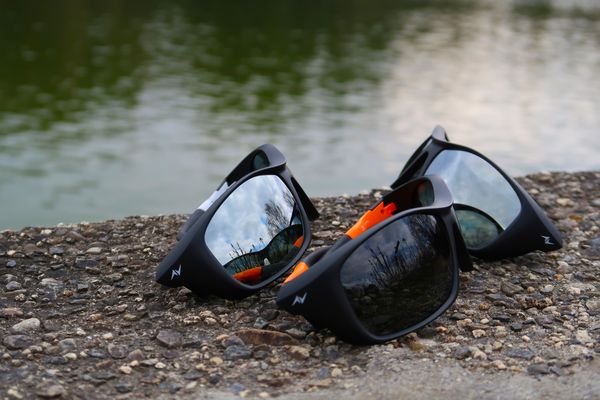 - AirFly frame based - no stress, no nose-pad.

- Perfect antifog lens.

- Specifically designed for fishing.

- Ultra-high-performance polarized glass.
FEATURES
Protect eyes and enhance visibility with antireflction. In addition to these general functions, improve concentration by minimizing distortion with semipermanent antifog, wide lens which provides perfect vision.
Lens curve and hanging angle
Wide, Six-curve, and decentered lens for reducing eye stress and fatigue.
Newly introduced hanging angle is suitable for anglers who often look down.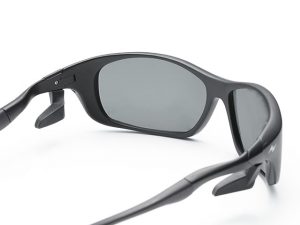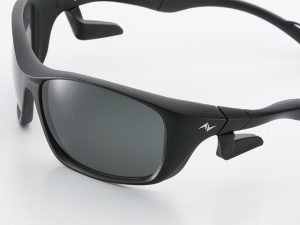 Non-stress AirFly frame
Cheek holder at side frame and silicon + shape-memory alloy at side frame end provide perfect fitting for shape of face and head.
Four contact points keep the glass at suitable position without digging into head, even if you are driving a bass boat.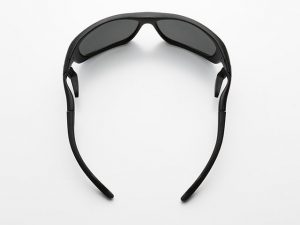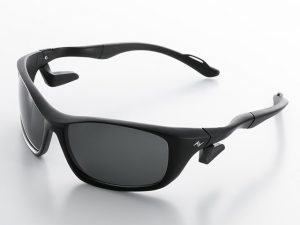 FRAME COLOR
BLACK/BLACK

BLACK/WHITE

BLACK/ORANGE

LENS COLOR
DARK GRAY

Transmittance: 15%
Polarization ratio: 99%

Prevent strong sun glare and reflection on the water and reproduce natural colors.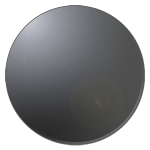 LIGHT GRAY
SILVER MIRROR
Transmittance: 27%
Polarization ratio: 99%

Adapt to all weather and changing amount of light and reproduce more natural colors.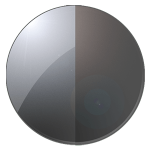 LIGHT GREEN
SILVER MIRROR
Transmittance: 21%
Polarization ratio: 99%

Provide bright vision in the dim morning and evening and prevent sun glare.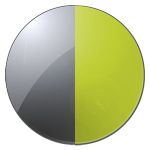 ---
SPEC
MODEL
FRAME COLOR
LENS COLOR
WEIGHT
PRICE
( JPY, Excluding Tax )
AIR EPIC
BLACK/BLACK
BLACK/WHITE
BLACK/ORANGE
GRAY
LIGHT GRAY (SILVER MIRROR)
LIGHT GREEN (SILVER MIRROR)
37g
¥19,000
Design and spec of products may be changed without notice.