Alcance Reel
---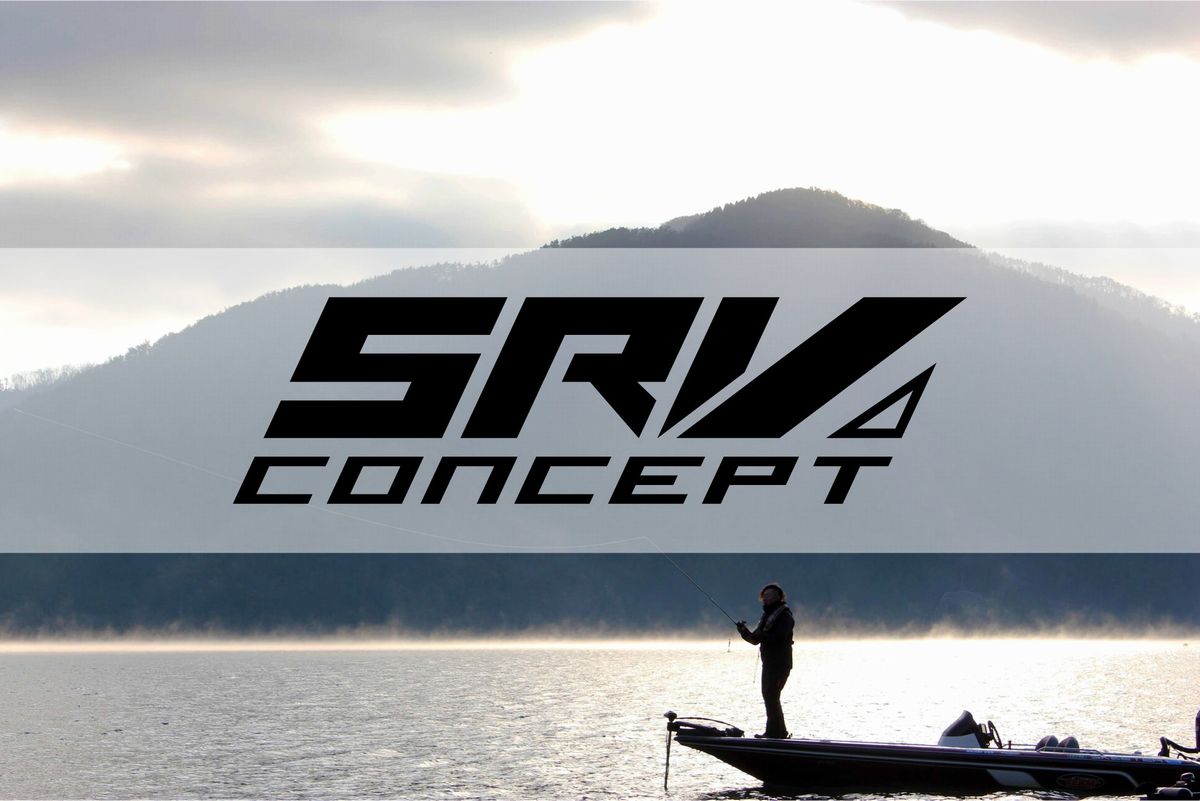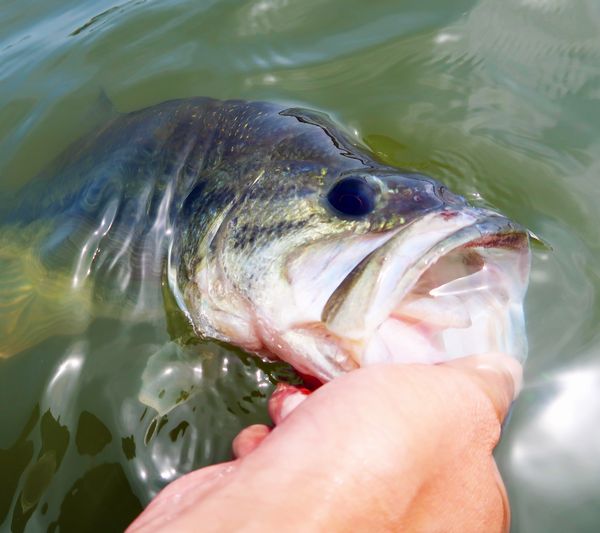 GAP-ZERO & COMFORTABLE PERFORMANCE
Casting is a vital part of bass fishing. Casting as you imagine leads to catching more fish.

This new concept "SRV" is pursuing "Best Easy-to-Use Gear" for fishing.
S - SMART
R - RESPONSE
V - VERSATILE

SPECIAL THOGHTS FOR SPOOLS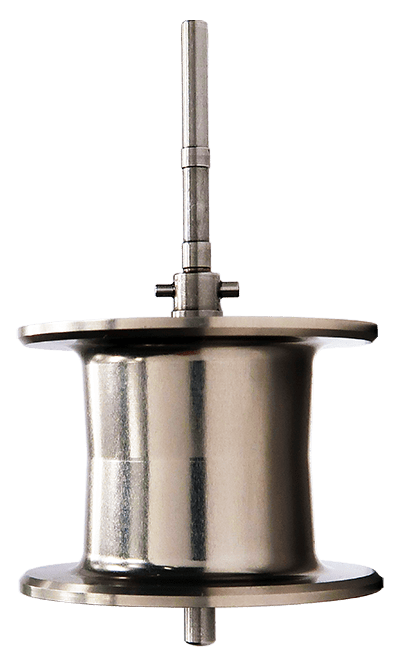 To make casting more comfortable, a spool system is the most important part. For 18 long years, ZPI has been enhanced its technology for improving spool performance.
As a result of its accumulated technology, "SRV SPOOL" was born.

Both light weight and high stiffness are realized by leading edge technology with top quality in Japan. Its smart balance characteristic is easy-to-use for anyone and provides a versatile cast feeling.

Unprecedentedly comfortable cast feeling is realized by manufacturing method only used to produce tuning parts. The SRV SPOOL changes status quo of high-spec spools.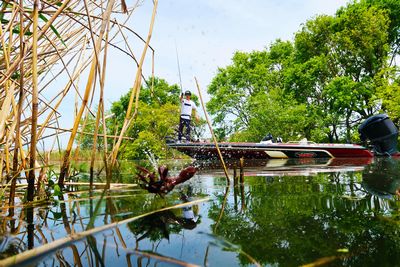 In bass fishing, casting accuracy is one of the important factors determines the fishing result. SRV SPOOL provides the best cast feeling according to lure weight, air resistance, and casting. Minimizing the difference between your image and real casting is very important.

Whether fishing from a boat or shore, this spool realizes fishing as anglers imagine and delivers superior performance.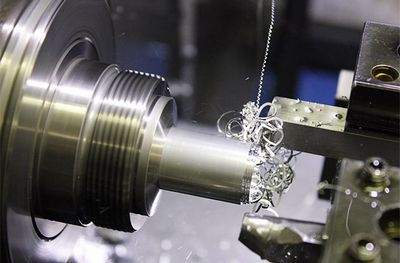 Making spools lighter is crucial for bait-casting reels. The lighter spool you use, the more benefits you gain. As a spool is the heart of a reel, it requires absolute accuracy and quality control. Not only the spool body, other spool parts are also manufactured in the world-class Japanese factory, ignoring the cost.

Cutting out extra pound from spool body to the utmost limit while keeping needed strength and thickness results in smart spec. In assembling, each processes from quality control to final check is managed in the Japanese factory.

Best-in-class Cast Feeling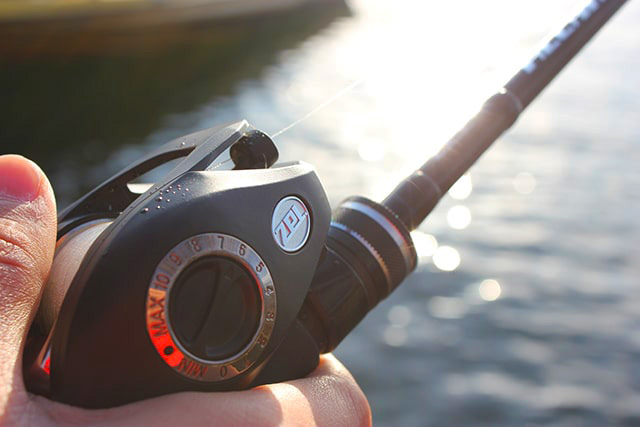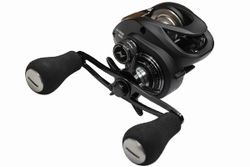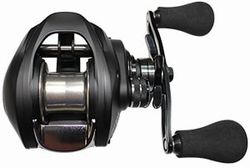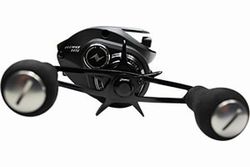 - Middle spec, all-round model.

- Suitable for any fishing scenes whether in boat-fishing or bank-fishing.

- Offer a sense of ease and minimize angler's mistakes.

- Deliver unimaginable comfort and extract angler's best performance.

- Light spool with middle-class groove, suitable for 12-16lb. class line.

- Fixed magnetic brake offers stable braking performance in various situations.

- 80mm and 90mm aluminum off-set handle combined with grippy, semi-long round knobs.
FEATURES
KNOB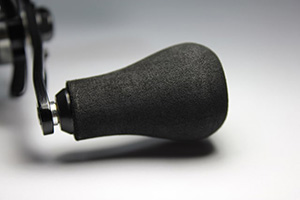 SPOOL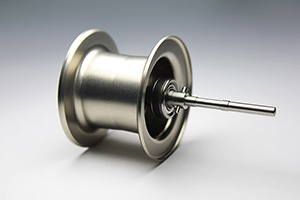 BRAKE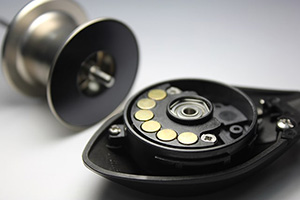 EMBLEM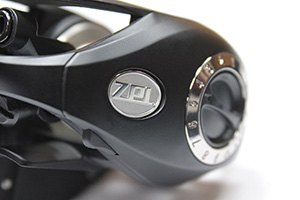 ---
SPEC
MODEL
HANDLE
GEAR RATIO
WEIGHT
SPOOL DIAMETER/
SPOOL WEIGHT
HANDLE
LENGTH
LINE PER
HANDLE TURN
LINE
CAPACITY
BEARINGS BB/
ROLLER
PRICE
(JPY, Excluding Tax)
ALCANCE LS
RIGHT
5.6
178g
34mm/11.4g
90mm
59cm
12lb – 100m
14lb – 85m
16lb – 75m
9 / 1
¥36,900
ALCANCE LS
LEFT
5.6
90mm
59cm
ALCANCE NS
RIGHT
6.6
86mm
70cm
ALCANCE NS
LEFT
6.6
86mm
70cm
ALCANCE HS
RIGHT
7.3
86mm
77cm
ALCANCE HS
LEFT
7.3
86mm
77cm
ALCANCE XS
RIGHT
8.1
90mm
86cm
ALCANCE XS
LEFT
8.1
90mm
86cm
Design and spec of products may be changed without notice. This reel is designed for freshwater only.
Alcance reels are available in Japan, China, Taiwan, Mongolia, Myanmar, Vietnam, Cambodia, Thailand, Malaysia, Singapore, Philippines, Indonesia, Brunei, Russia, Ukraine, Czech Republic, Austria, Poland, Netherlands, Belgium, Italy, UK, Switzerland, Portugal, Romania, Greece, Monaco, and Denmark.