ALCANCE RG-C
---

RG-C, "Run & Gun Custom" for short casting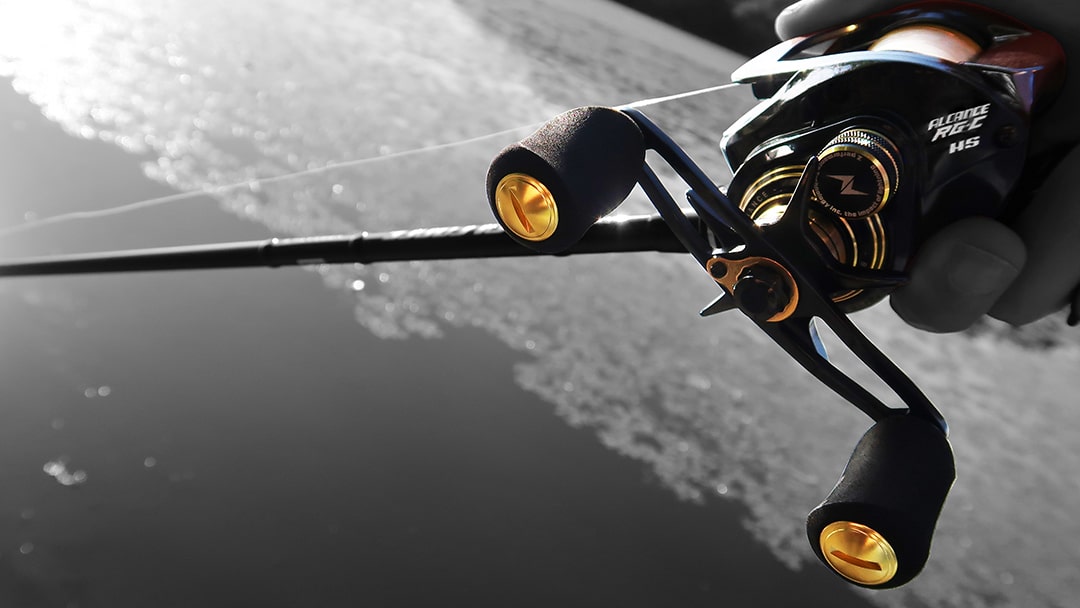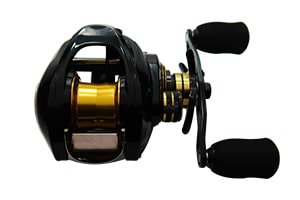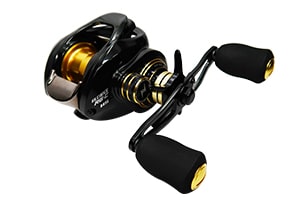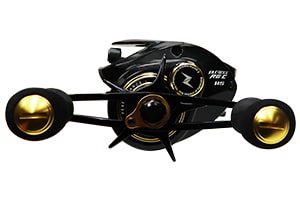 DESIGN CONCEPT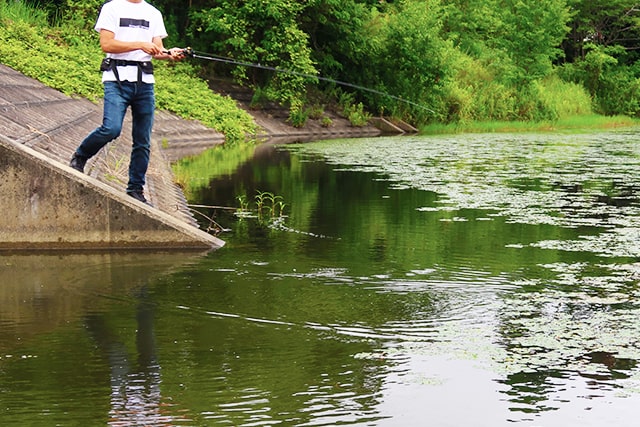 Look back your fishing life. Perhaps you would have caught 70%, or 80% of fish by short casting.
Alcance RG-C is the dedicated model and specially tuned for pitching or side casting which is important in the bass fishing.
Alcance pursue the concept of versatility and Alcance RG-C is dedicated for short casting. Two types of Alcance bring another small innovation to the bass fishing.
Pursue casting response within 15m and optimize line capacity and brake performance.
Provide adaptability for casting lighter lures and enable you cast a lure low over the water, which is unthinkable with enable to cast existing 34mm diameter spools.
With the 34 mm diameter spool, even thick 16 lb. line is less likely to curl, you can control a lure as you imagine.
FEATURES
RG-C SPOOL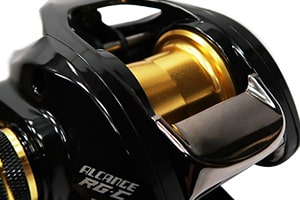 Introduce RG-C spool in the heart of the reel to support thick line. Enable anglers to cast a lighter lure with a thicker line.
34mm DIAMETER SPOOL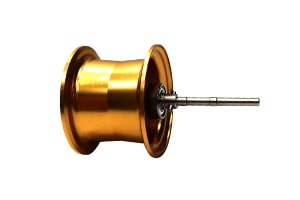 Ultra-light 34mm diameter spool improves dramatically fast-paced, precise casting at a short distance .
BRAKE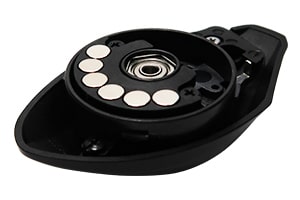 Introduce he short pitch type of brake cam lifter to the RG-C brake system for accurate casting.
Fine adjustment brake for sensible fishing.
KNOB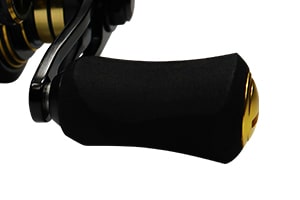 Equipped with a duralumin offset handle and EVA flat knobs.
Knobs and body of RG-C are successfully light-weighted which provide fast-paced pitching for run & gun style.
---
SPEC
MODEL
HANDLE
GEAR RATIO
WEIGHT
SPOOL DIAMETER/
SPOOL WEIGHT
HANDLE
LENGTH
LINE PER
HANDLE TURN
LINE
CAPACITY
APPROPREATE
LINE VOLUME
BEARINGS BB/
ROLLER
PRICE
(JPY, Excluding Tax)
ALCANCE RG-C NS
RIGHT
6.6
175g
34mm/11.4g
86mm
70cm
10lb – 70m
12lb – 65m
14lb – 50m
10lb – 55-60m
12lb – 50-55m
14lb – 45-50m
9 / 1
¥36,900
ALCANCE RG-C NS
LEFT
6.6
70cm
ALCANCE RG-C HS
RIGHT
7.3
77cm
ALCANCE RG-C HS
LEFT
7.3
77cm
ALCANCE RG-C XS
RIGHT
8.1
86cm
ALCANCE RG-C XS
LEFT
8.1
86cm
Design and spec of products may be changed without notice. This reel is designed for freshwater only.
Alcance RG-Cs are available in Japan, China, Taiwan, Mongolia, Myanmar, Vietnam, Cambodia, Thailand, Malaysia, Singapore, Philippines, Indonesia, Brunei, Russia, Ukraine, Czech Republic, Austria, Poland, Netherlands, Belgium, Italy, UK, Switzerland, Portugal, Romania, Greece, Monaco, and Denmark.